Become a distributor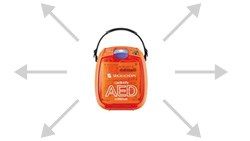 INTERESTED IN BECOMING DISTRIBUTOR?
By distributing NIHON KOHDEN defibrillators, you will have the possibility to expand your business, selling high quality, fast and simple to use defibrillators and service maintenance of the defibrillators.
Maintenance includes:
Annual check
Changing batteries
Changing Pads
Software update when needed

Interested?
Contact us at ansni@ansni.fo or call at +45 25 33 00 60 to learn more about becoming a NIHON KOHDEN distributor in Denmark, Norway, Sweden or Finland.